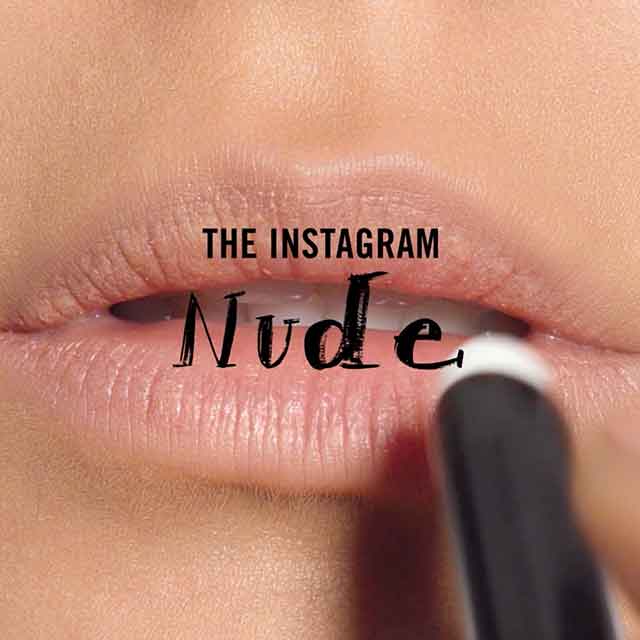 Get The Instagram Nude Look:
1. Prep lips with Prep + Prime Lip.
2. Slightly overdraw the natural lip line with Lip Pencil in Soar, then fill in with Lipstick in Blankety.
3. To finish, apply Lipglass in Prrr and blend with a 318 Brush.

Still want more tips? Try a complimentary Lip Demo in a store near you.